Bootscharter Hanse Yachts Hanse 455 - Split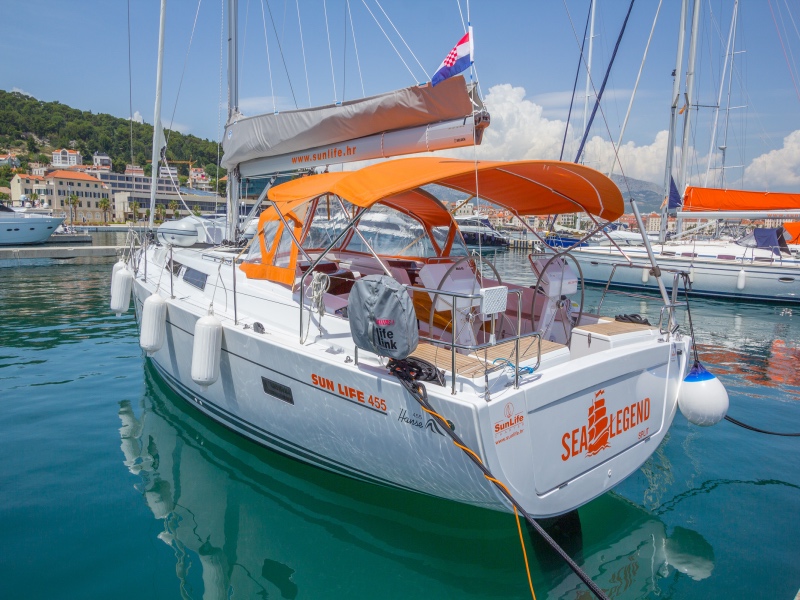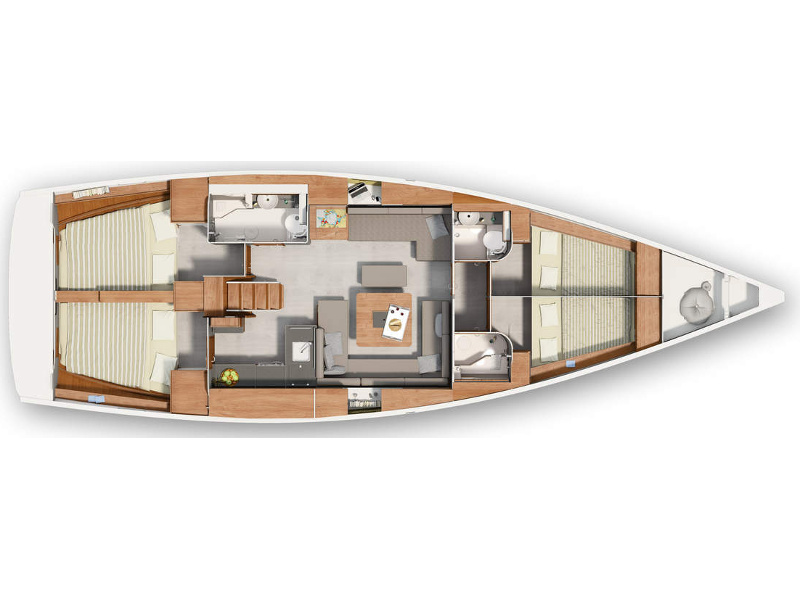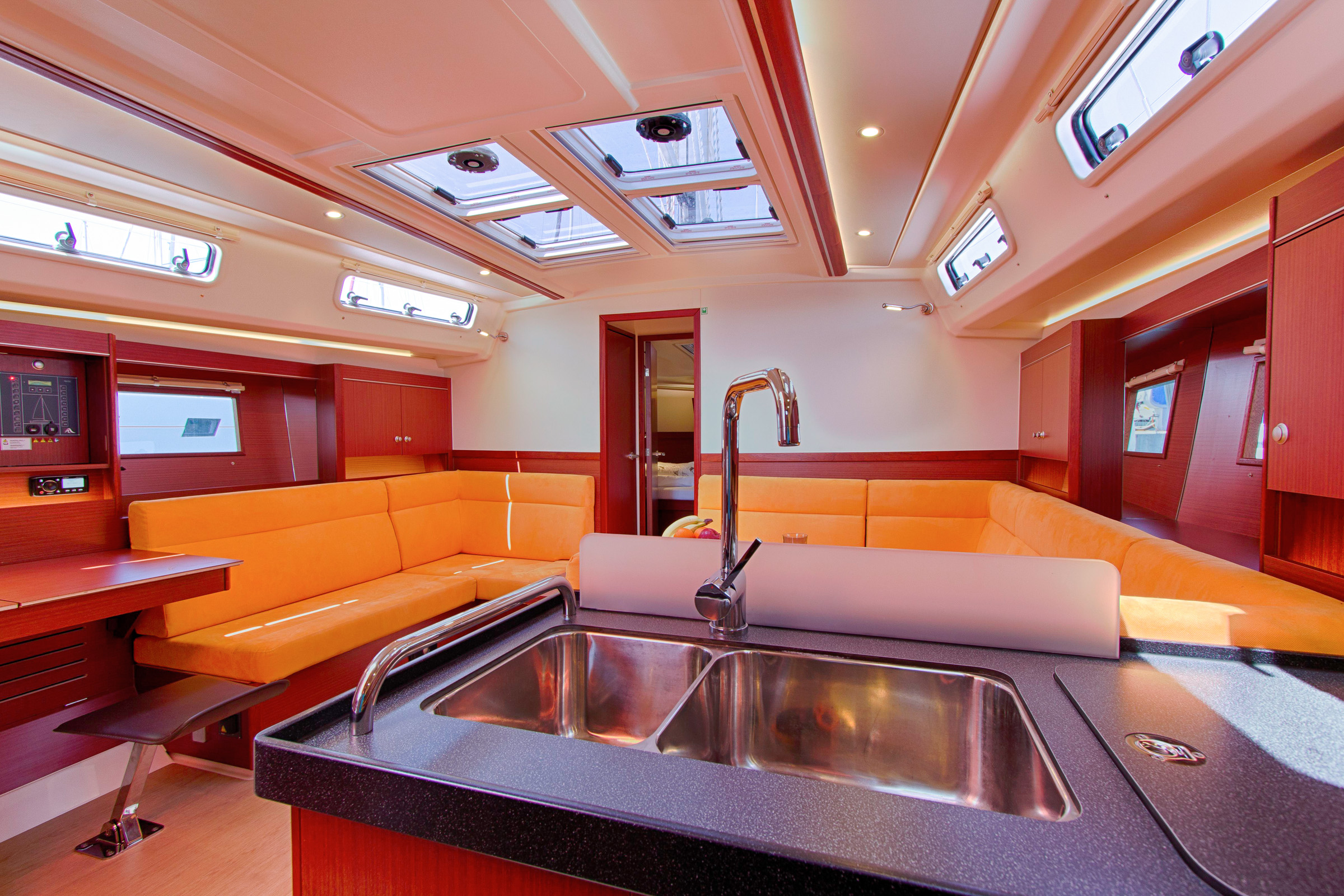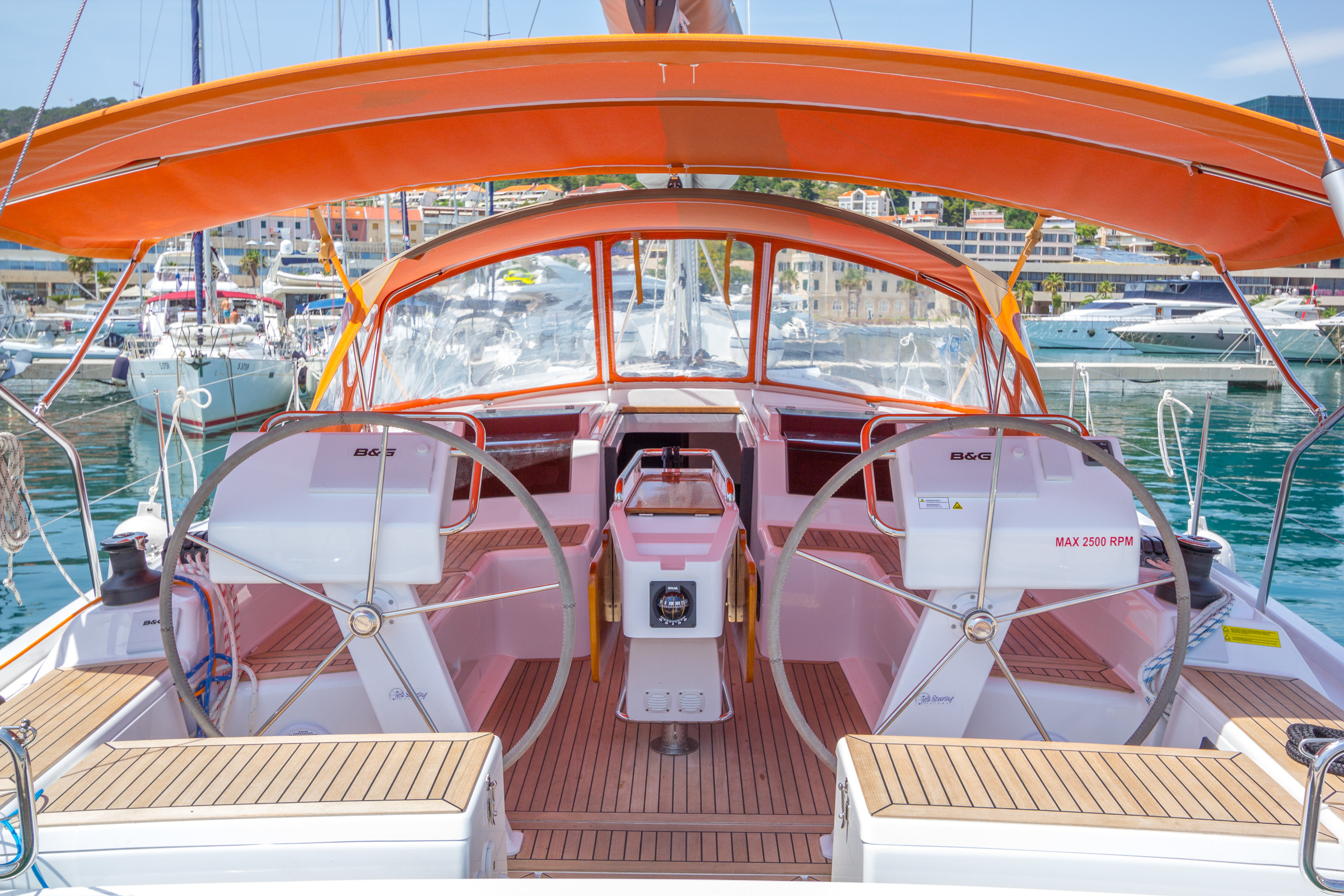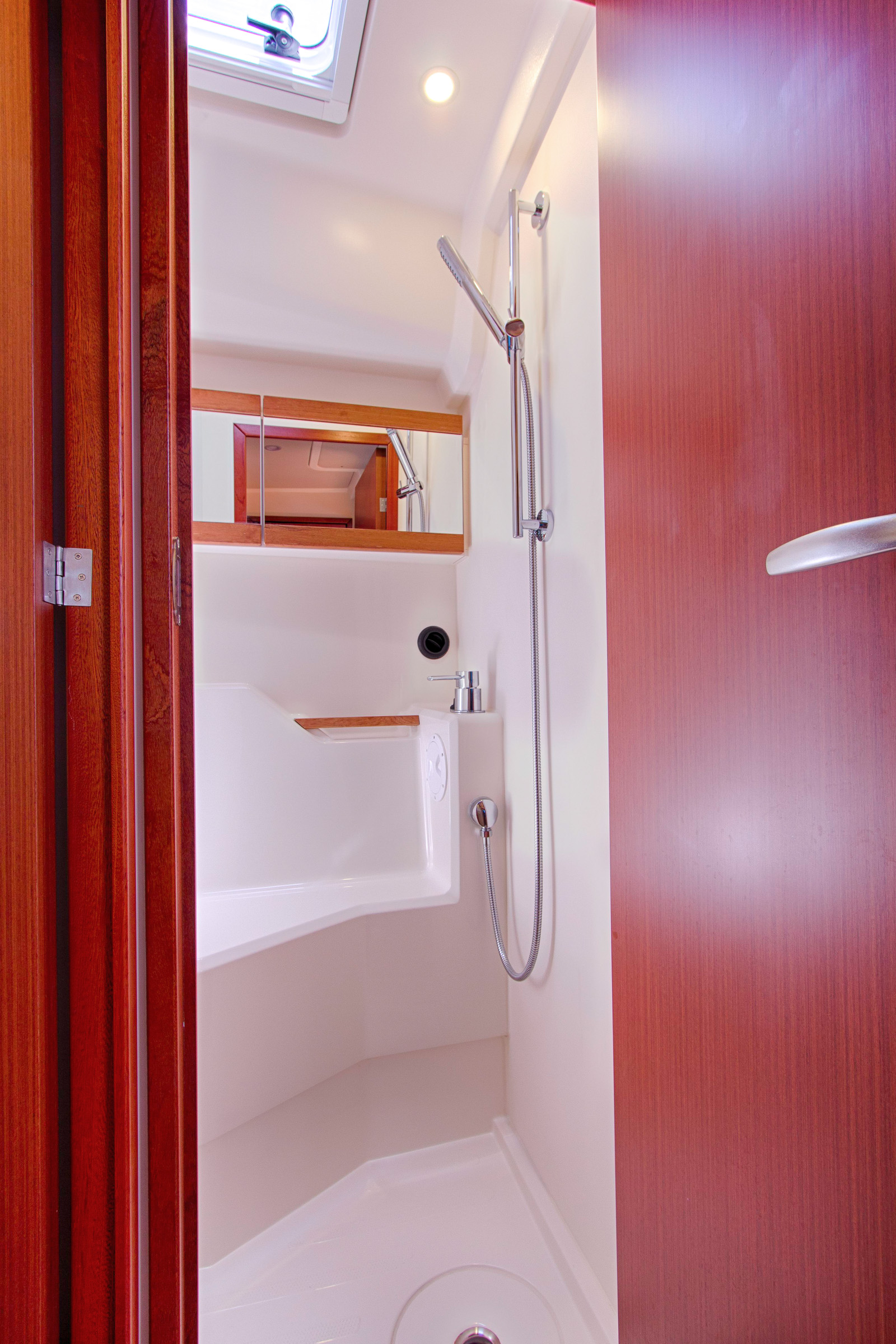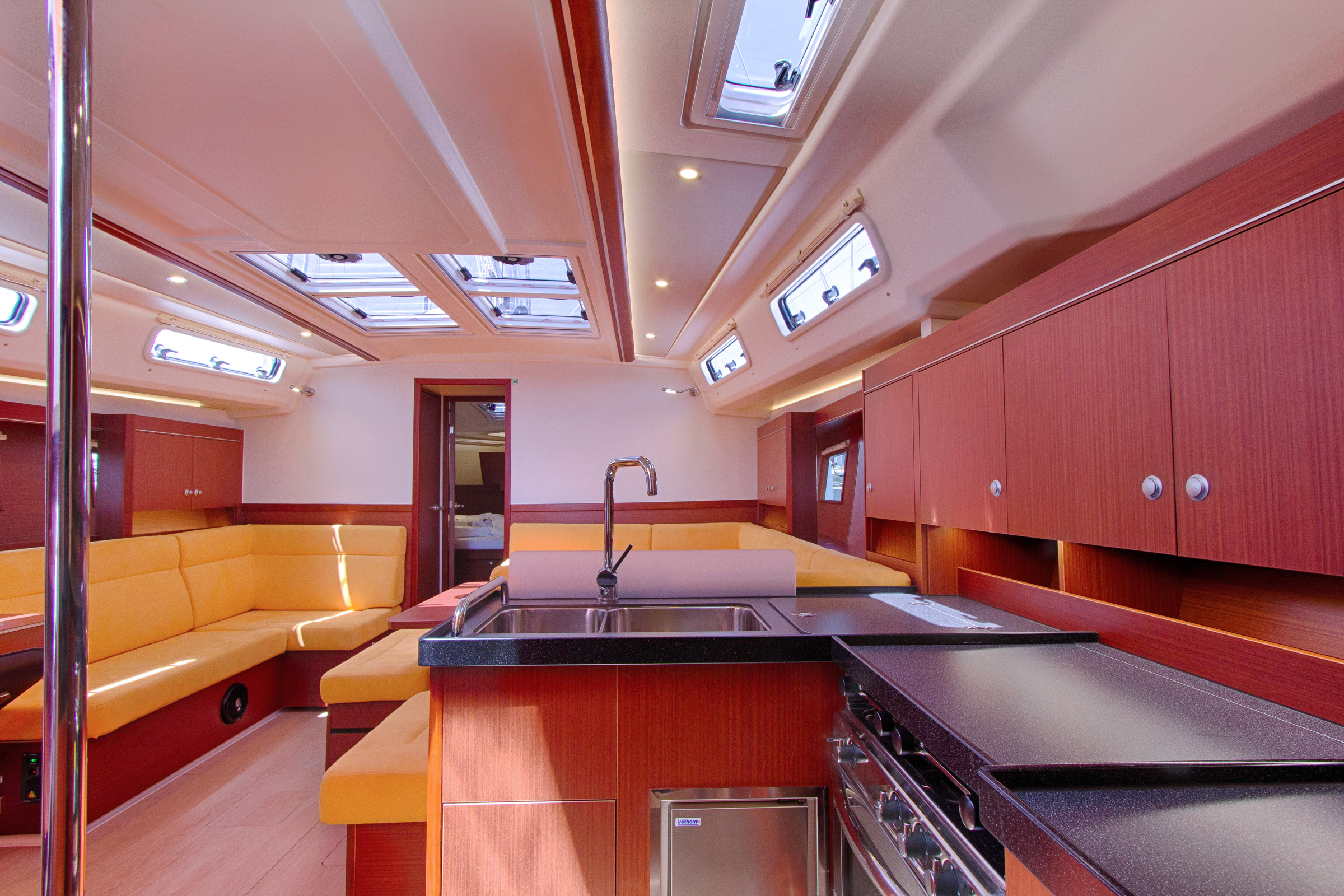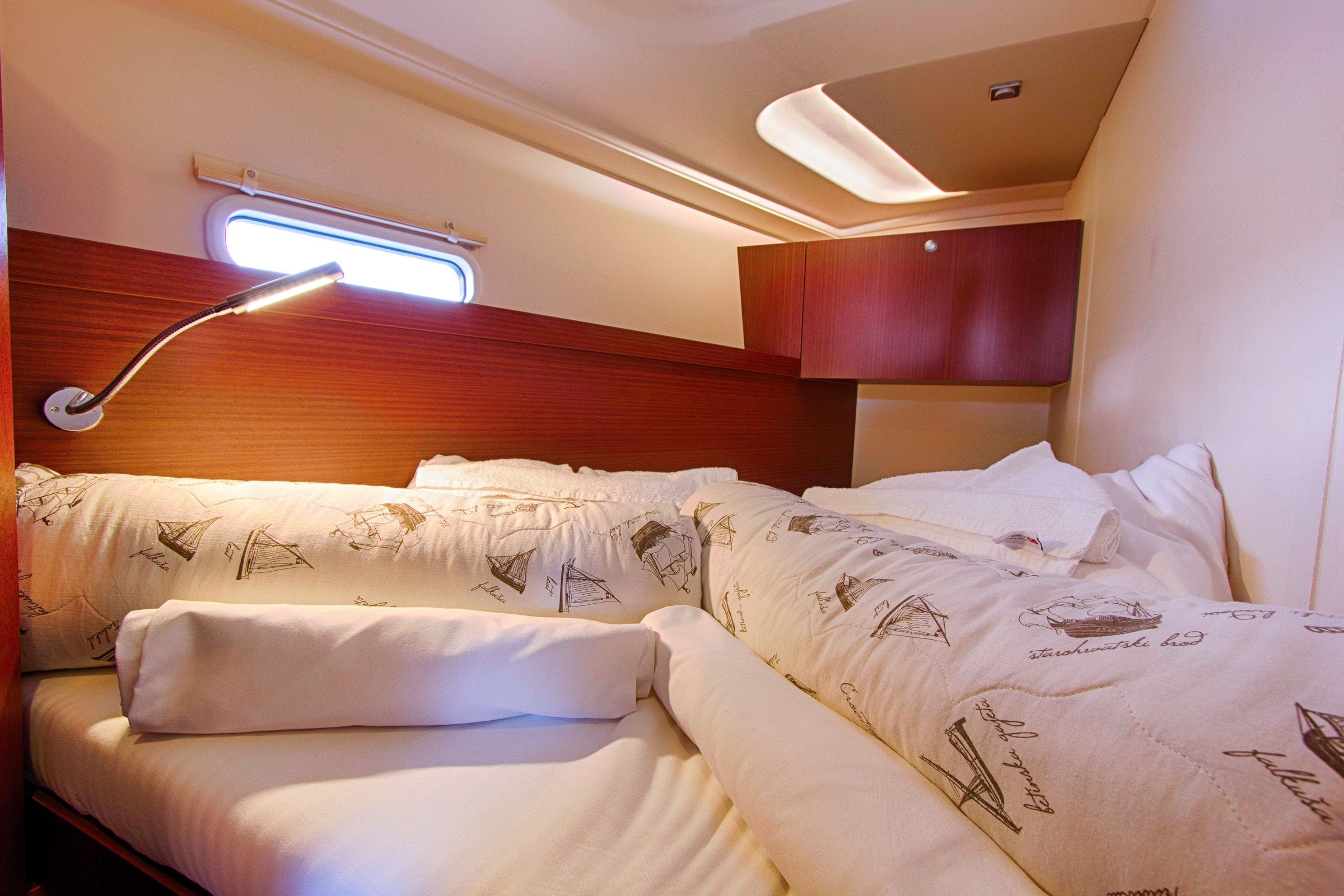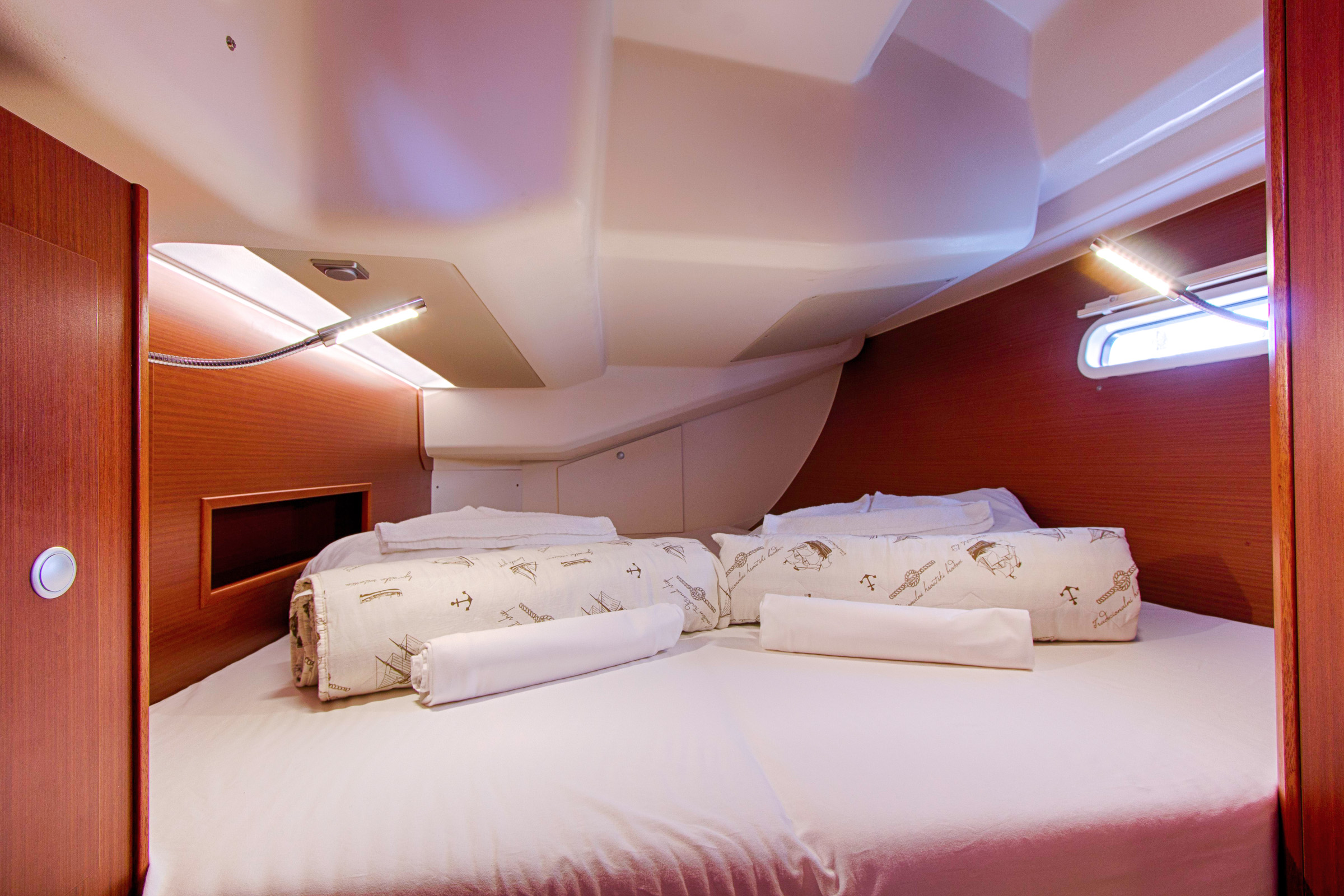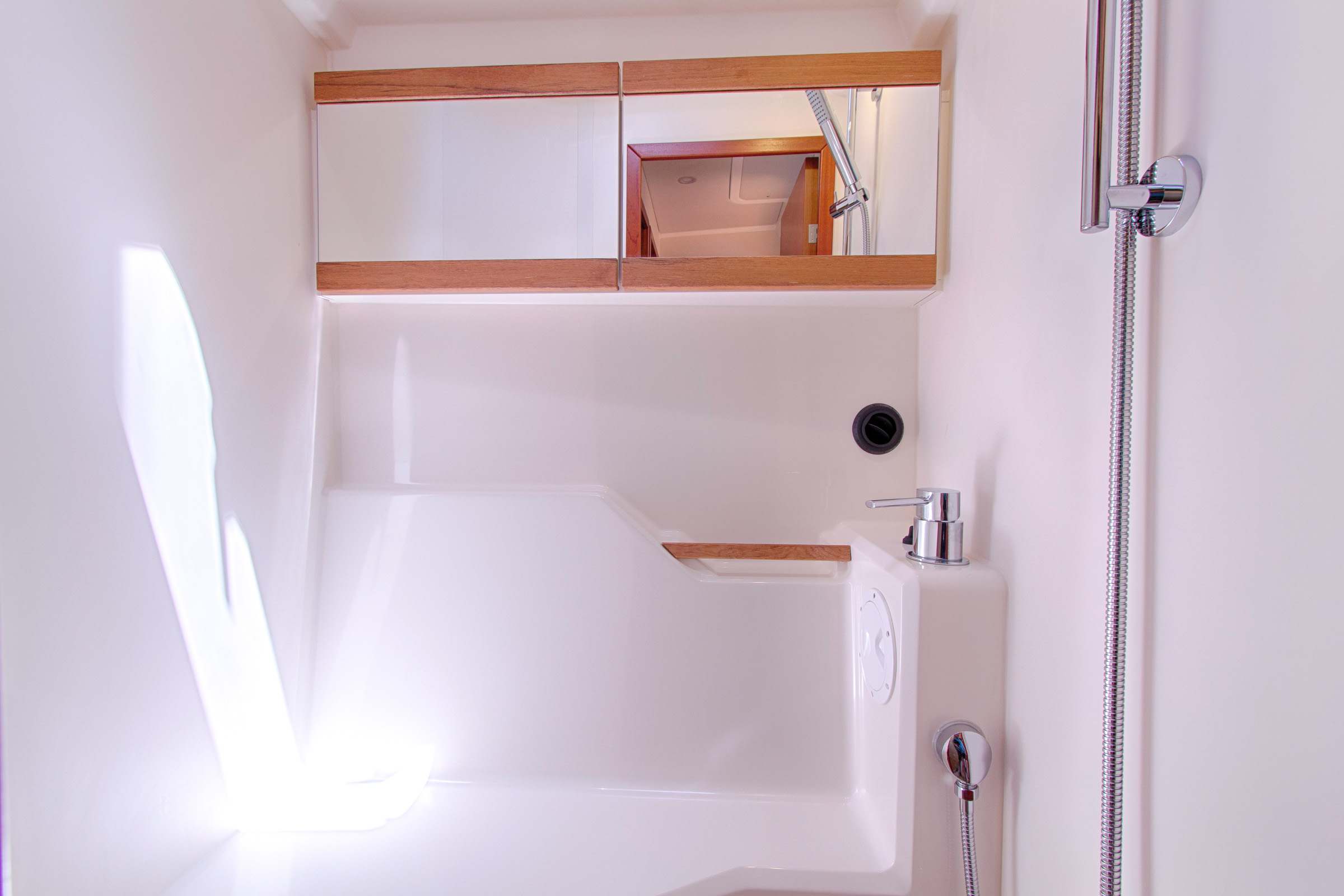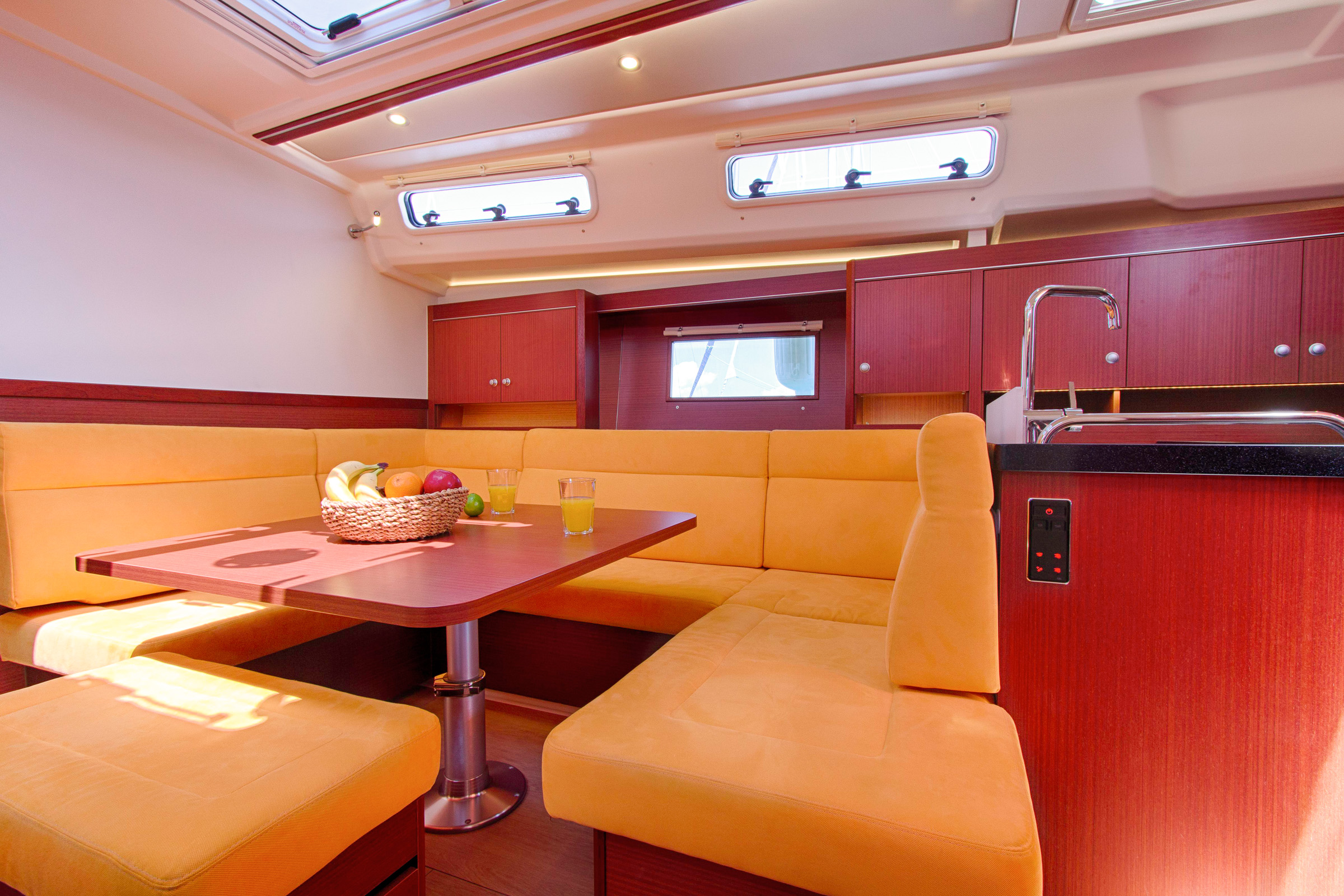 Beschreibung
Baujahr
2018
Motor
YANMAR 53 HP
Kabinen
4 + salon
Tiefgang
2.25 m
Schlafplätze
10 (8+2)
Länge
13.95 m
Badezimmer
2
Wassertank
450 l
Ausrüstungsliste anzeigen
COMFORT
Lautsprecher im Cockpit
Radio-CD Player
TV
Kühlschrank
Fäkalientank: 2
Heizung
TV
Inverter

SAIL & DECK
Elektrische Winch (Segel)
Beiboot
Lazy bag
Bimini
Sprayhood

NAVIGATION
Autopilot
Bugstrahlruder
Kartenplotter im Cockpit

Water hose, First aid kit, Daily marks, Horseshoe buoy, YEARLY BERTH IN ACI MARINA SPLIT, VHF radio station - B&G, Hot water, Deck shower, Electric bildge pump, Fenders, Pilot book, Safety harnesses, Steering wheel: 2, Central compass, Divider, Foghorn, Door panels&keys, Navigation ruler, Pump, Yacht's documents, Safety belt, Hand pump handler, Tool box, Oars, Fire extinguisher, Bathing platform, Cockpit table, Life raft 10 pax, Swimming ladder, Log speedometer, Repair kit with impeller, engine belt, fuel filters, oil, etc., Echo sounder, Gas bottles, Automatic light, Windlass el., Binocular, Plastic bucket, Thermal suit, Torch, Bosun's chair, El. cable 220 V, Stove, Flag, Mooring ropes, Life jacket junior, Gangway, Deck brush, Tank opener keys, Radar reflector, Anchor with chain 50 m, Wind indicator, Padlock, Info map, Fire hatchet, Furling genoa, Boat hook, Distress signal kit, Jerrycan of petrol, Life jackets, Sea charts, Stormy anchor, Emergency tiller,
Bewertungen über die Reederei (4)
Juni 2015, Split mit

Lagoon 39

Der Charter Company hat diese Bewertung kommentiert

18.12.2015

Diese Antwort ist das persönliche Kommentar eines Vertreters des Charterunternehmens und nicht das von Marenauta LLC.
Wettervorhersage für Split
Wettervorhersage für Split
Juli ist der wärmste Monat in Split mit einer durchschnittlichen Temperatur von 24°C (75°F) ist der kälteste Monat in Januar a 7°C (44°F). Das Meerwasser ist am waermsten im August bei einer Meerestemperatur von 25°C (45°F).
Durchschnittliche Jahrestemperatur in Split
Das folgende Diagramm zeigt die durchschnittlichen Höchst- und Mindesttemperaturen für jeden Monat im Jahr an. Zudem kann die durchschnittliche Temperatur der Meeresoberfläche veranschaulicht werden.
Jan

Feb

Mär

Apr

Mai

Jun

Jul

Aug

Sep

Okt

Nov

Dez
30°C

27°C

24°C

21°C

18°C

15°C

12°C

9°C

6°C

3°C
Bitte wählen Sie ein Abreisedatum

Geben Sie bitte das Anreisedatum ein, um Preise herauszufinden

Sorgloser Urlaub
Buchen Sie jetzt und planen Sie kostenlos Ihren Urlaub um. Kontaktieren Sie uns fuer weitere Informationen

Verfügbarkeit bestätigt
Die Verfügbarkeit und der Preis dieses Bootes sind aktualisiert. Sie können es sofort buchen.
Noch mehr Boote, die dir gefallen könnten